You are an artist? And you are looking for an opportunity to make your project come to life in a solo show?
Then we are looking forward to your application at Helmut!
This Open Call is closed. Please check back on Instagram or Facebook for updates.
Helmut is a young non-profit association located in Leipzig, Germany, dedicated to empower cultural and community oriented events. Besides other events, for many years we have been organizing and hosting a year-round art exhibition program in the space. All shows are solo shows (or from collectives), change monthly and can be seen for 5 weeks. The vernissage and finissage always take place on Fridays, our usual opening hours are also Friday 8-12 pm.
Your exhibition will be promoted on our website and our social media channels with your own written texts.
During the span of the exhibition other non-related events, such as live music, dinners or movie screenings take place in the Helmut space.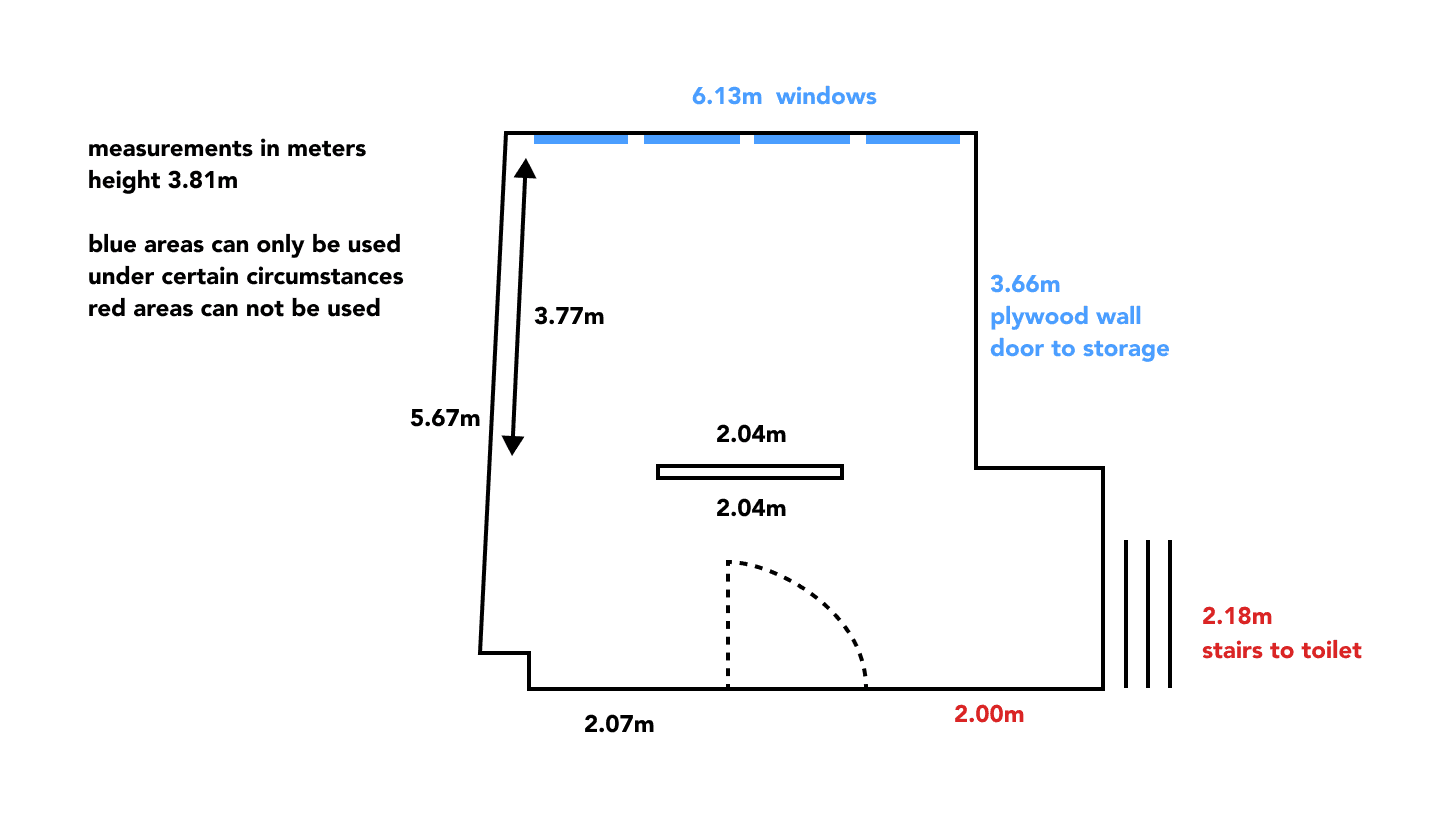 For the next round (January – December 2024) in our 35 sq meter space, we will be accepting applications until the 15th of July 2023. All mediums and art-forms are welcome and the exhibitions are not theme-bound.
To apply please fill in the application form on this site.
Please name all files with your last name and the name of your project and do not attach any files bigger than 4MB.
Since we are a non-profit organization, we can unfortunately only offer the exhibting artists a room, but can not pay a salary or material costs do not have sound systems or projectors available. However, we always try to get funding for the artists. We act non profit oriented and all work on a voluntary base to make the events happen. But we are happy to assist you in finding a place to stay or help with your funding-application. We are certain to find a good solution together!
Important: We actively promote inclusion, stand against sexism, homophobia, racism, nationalism, antisemitism, or any further ideologies of inequality and do not tolerate those. Any speech or action in this direction will result in loss of your place in our exhibition program. Further, we reserve the right for us, to make changes in our program at any time, for the reasons mentioned above.
If you have any further questions, please feel free to send an E-Mail the curatorial team (helmutopencall@gmail.com)
We are very looking forward to your application,
Johanna B., Johanna M., Johanna M., Julia und Lara